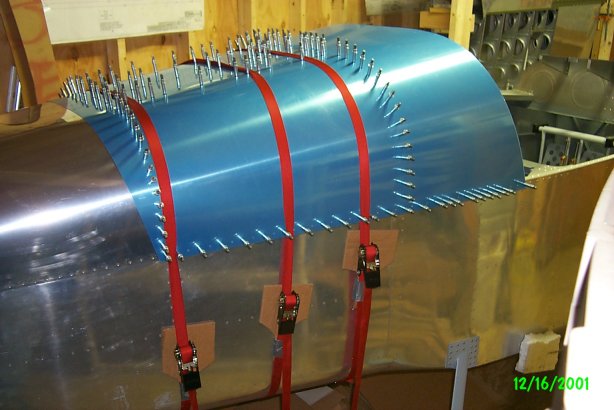 Here is the skin with all holes drilled and clecoed. The skin has not yet been trimmed to size. Note the excess skin behind the back row of rivets.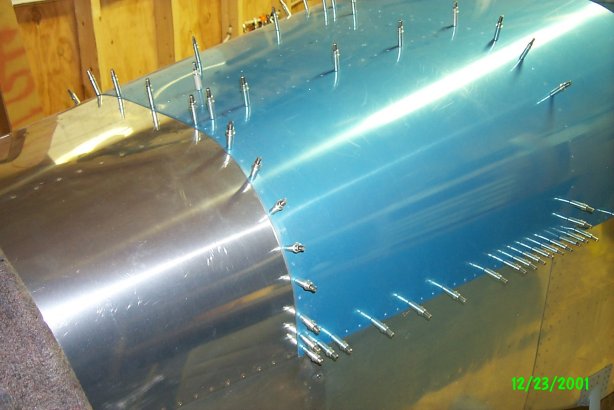 The skin has been trimmed to size to remove the excess skin behind the trailing edge and below the horizontal row of rivets. I marked the line by running a 1" x 2" x 1/8" plate along the clecoes and marking a line where the plate met the skin on the side away from the clecoes. I cut the line with snips and filed with a flat file, a half-round file, and a Scotchbrite pad.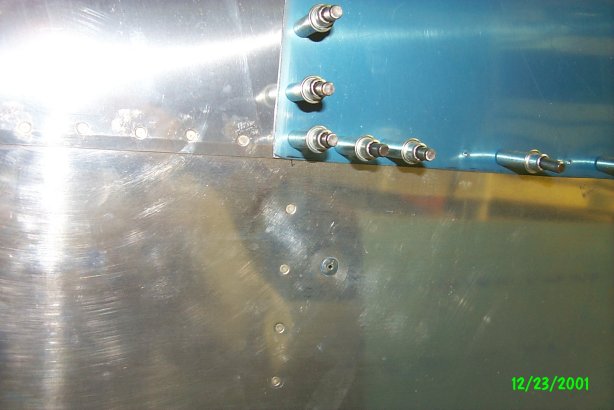 Mark the bottom edge of the skin to be trimmed so that it matches the aft skin already in place. This leaves a nice edge where the two skins meet.