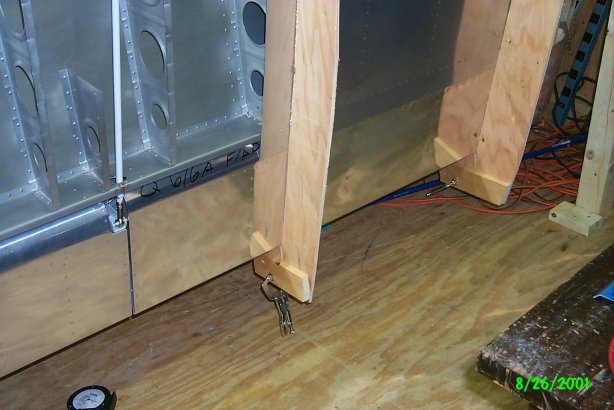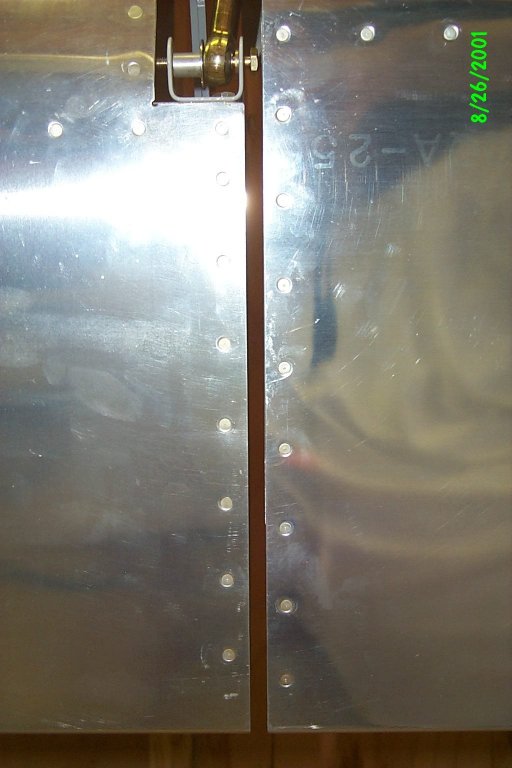 The wooden braces are used to align the flaps while the
hinge is installed at the rear. You want to drill the
hinge so that the trailing edges of the aileron and
flap align with about 1/4" between the two components.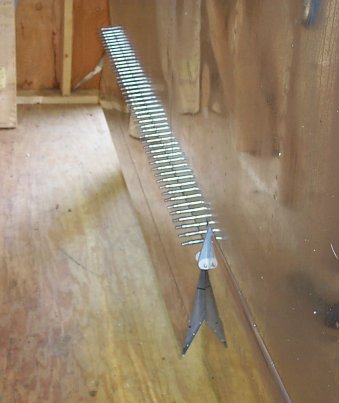 The flap is drilled to the hinge and attached to the
overhanging skin from the bottom surface of the wing.
You are not quite ready to rivet yet--you have to add
the flap brace to the trailing wing spar to support the
flap. This is a little tricky because the brace mounts
inside the area where the flap closes, but the brace must
be attached to hold the flap in alignment with the wing
shape.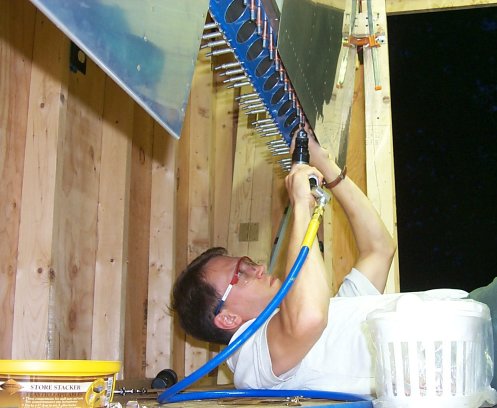 Once you know where the flap brace goes, you put on your safety goggles and drill holes through the brace into the trailing wing spar. (Note the pin has been pulled on the flap hinge so that the flap can be removed. The clecos shown hold half the hinge under the bottom side of the flap brace.) Blind rivets will hold the brace to the spar. Lightening holes are drilled according to the plans to reduce weight and to make it easier to work with the brace during mounting.