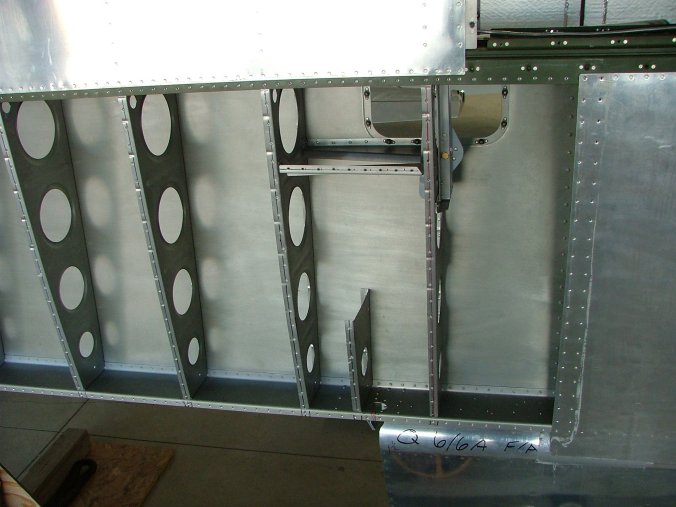 Clean out the debris from inside the wing and get ready to cleco the skin into place.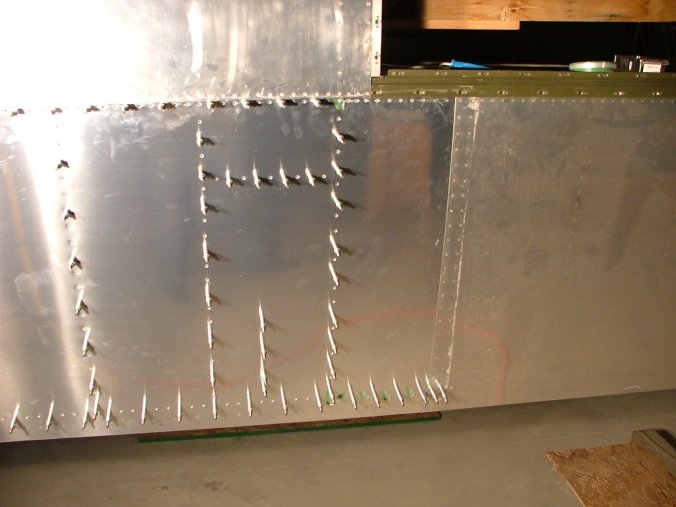 Here the skin was clecoed into place with many clecos, then riveted by holding the bucking bar through the inspection hole on the bottom of the wing. Some of the rivets require playing twister and a high tolerance for pain, as shown in the next photo.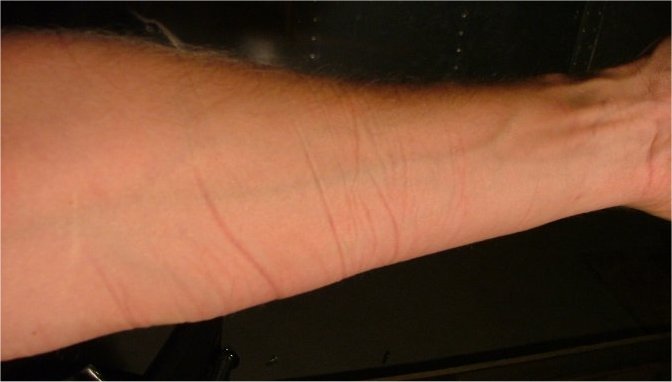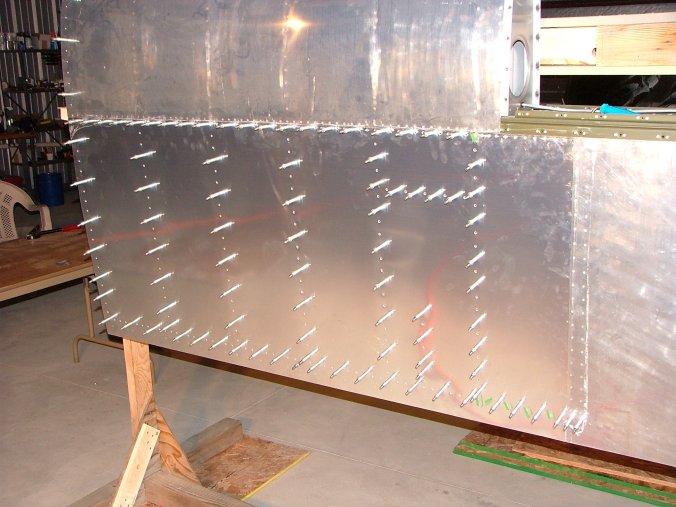 As you can see, I secured the whole skin to make sure it properly aligned. I previously back-riveted the aileron gap seal and I will reach through the back gap to buck the bottom row of rivets.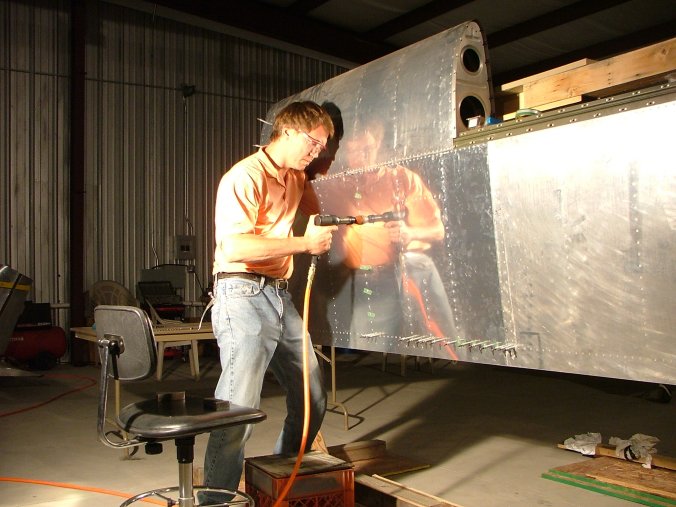 A little more work to do to finish up...
And the wing top skin is almost done.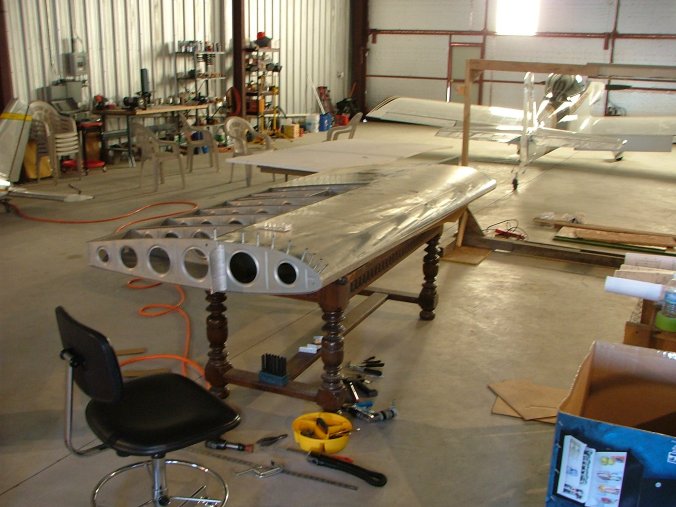 After storing the left wing, I've started the right wing on a table before I hang it.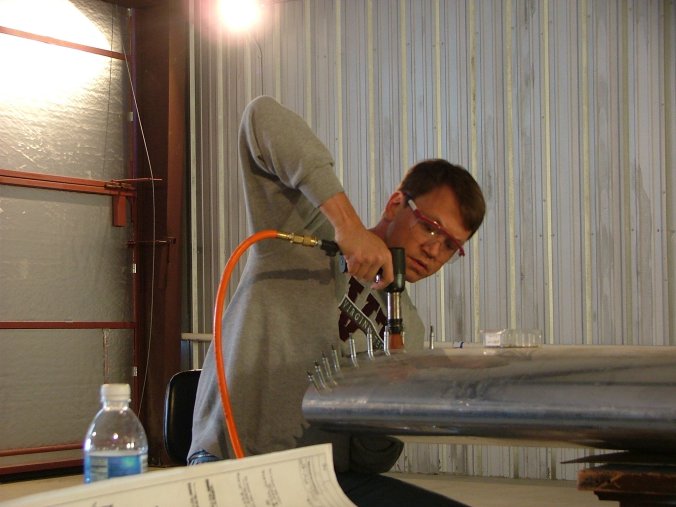 Riveting the outboard rib was somewhat easier in this position.