Preparing the Fuselage.
I added an engine mount support to hold the front of the fuselage and removed the wood support that has been through the wing spar area for years. I removed control surfaces and the fuel tanks. I'm ready to insert the wings!!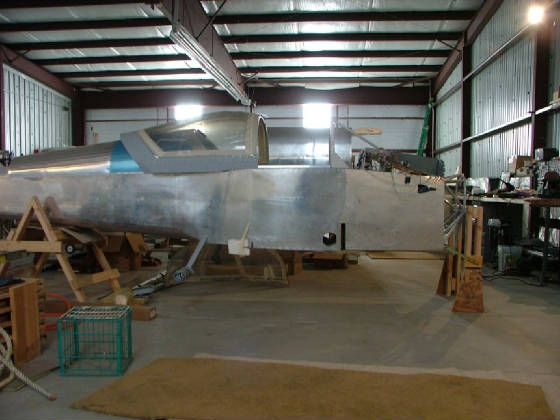 Brace supporting nose attached to engine mount.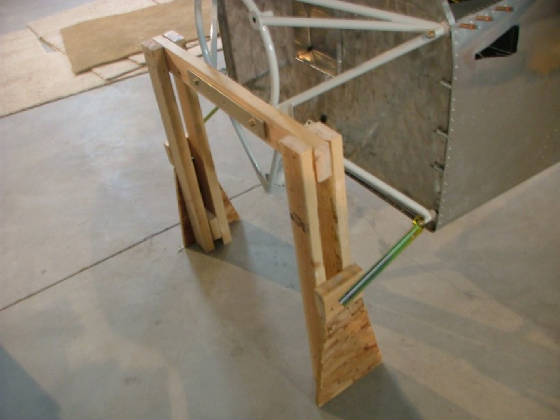 The wings are going on (without fuel tanks)...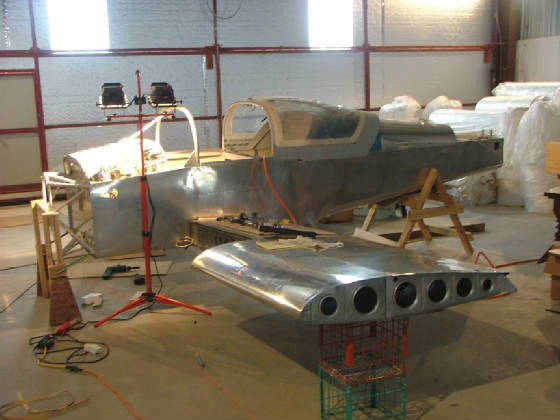 The close tolerance bolts at the inboard spar ends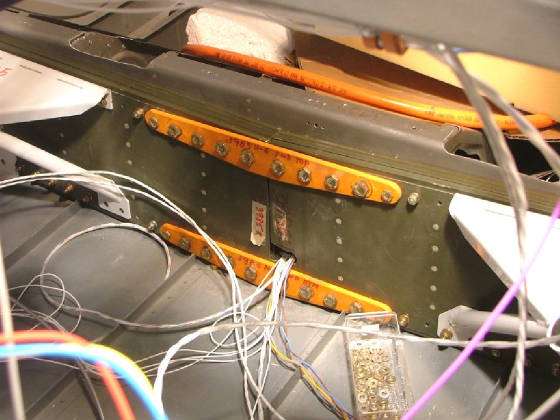 It feels great to have the wings on.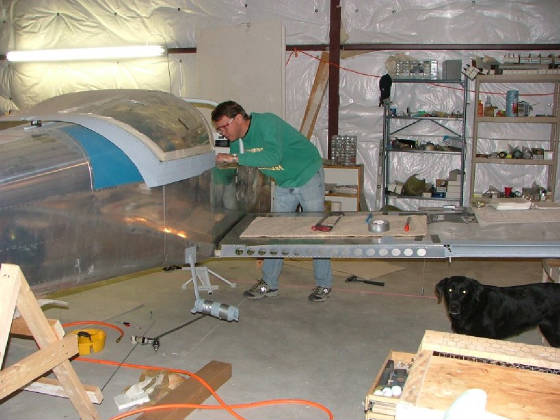 Fitting the right flap: 3 degrees outside. Brrr.